Fairy Lights and Beyond: Creative Ways to Incorporate Fairy Magic into Your Life
Decorate your life with fairy decor by incorporating some of these enchanting ideas!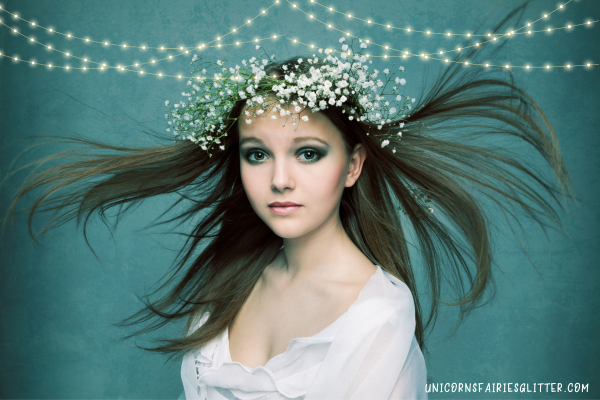 There's something truly magical about fairy decorations.
They instantly adds a whimsical touch to any area or space.
From delicate fairy lights to ethereal wall art, fairy-themed elements are truly captivating!
Transport yourself to a world of wonder by decorating your surroundings with fairy decor.
This article contains affiliate links to products you may like.
Fairy Decor and More
Create an enchanting world and bring a bit of fairy magic into your life and beyond!
Here's how:
Fairy Lights
Fairy lights are a must-have when it comes to creating a fairy-inspired ambiance.
String them along walls, drape them across ceilings, or wrap them around furniture.
They will infuse a warm and ethereal glow wherever they are placed.
For a truly enchanting effect, consider using twinkling fairy lights in the shape of stars or butterflies.
You can also add fairy lights to glass jars or bottles for mesmerizing homemade lanterns.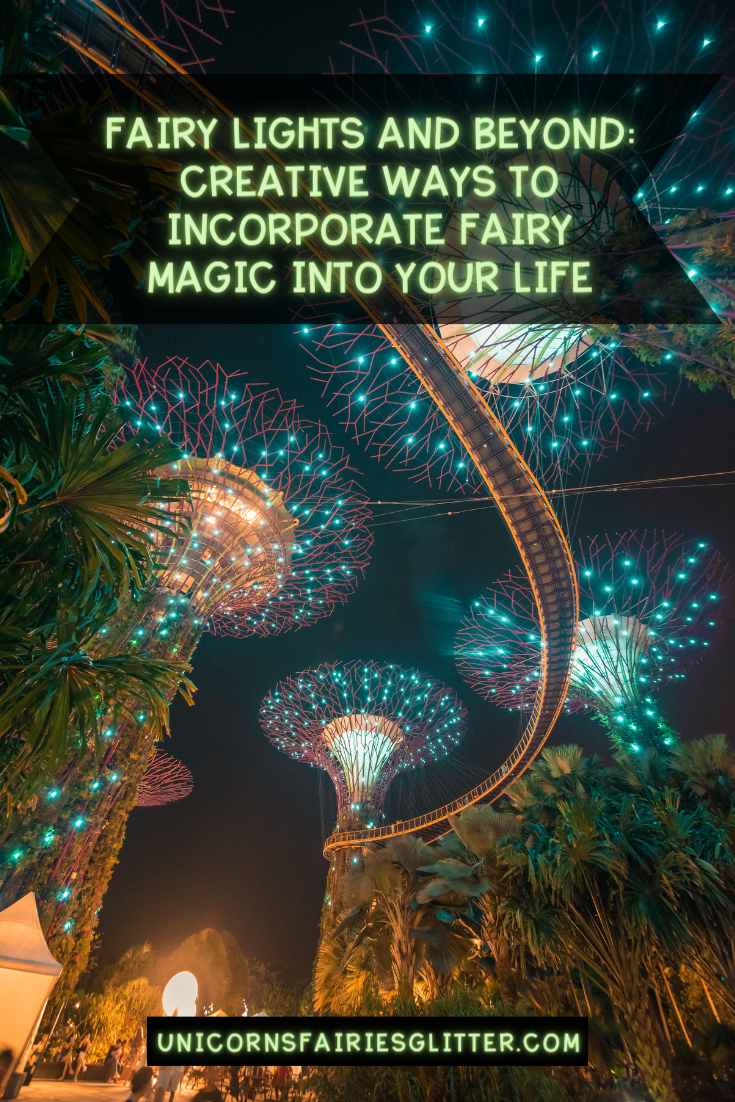 Fairy Gardens
Create a charming fairy garden in your backyard, cubby or nook, or even on your windowsill.
Utilize small pots, teacups or wooden crates to construct a miniature landscape.
Fill them with tiny plants, pebbles, moss, twigs, and more.
Add fairy-sized accessories like mini benches, bridges, and birdhouses to create a magical scene.
Don't forget to place a couple of tiny fairy figurines in the foliage for a truly enchanting touch.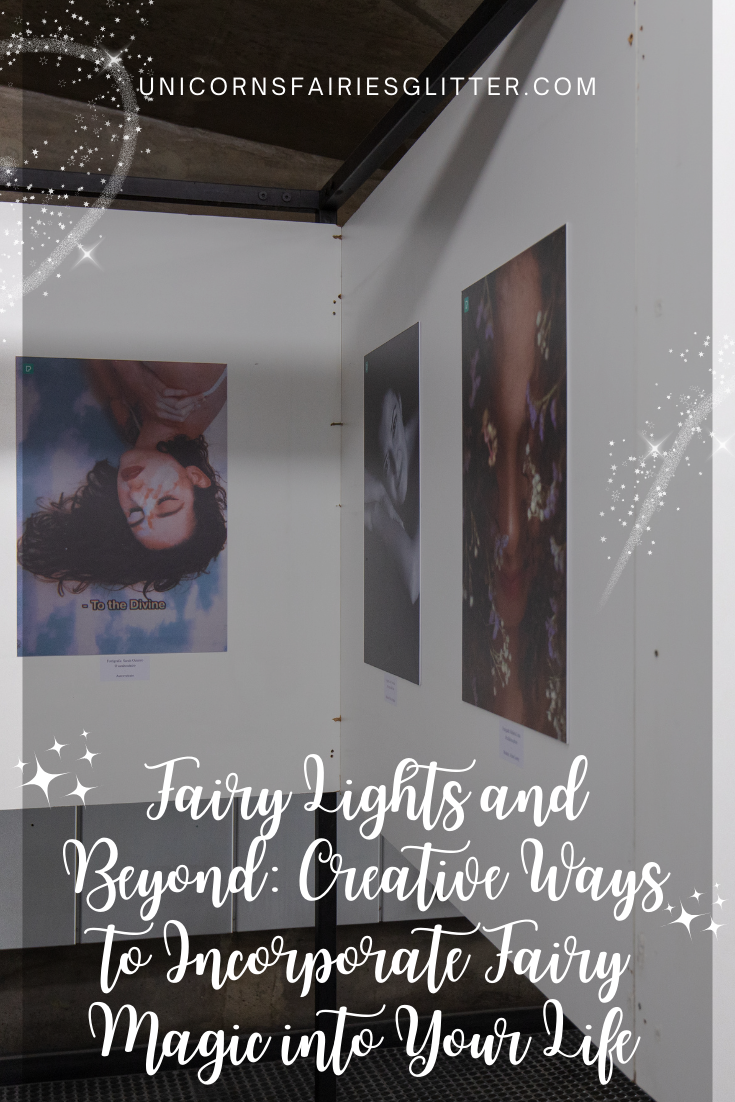 Whimsical Wall Art
Transform your walls into portals that take you to the fairy realm and beyond.
This can be done rather easily with the help of whimsical wall art.
Choose paintings or prints that feature fairies, butterflies, and flowers.
This will create a whimsical, dreamy, and enchanting ambiance.
Alternatively, consider applying fairy-themed wallpapers or wall decals.
They are a great way to instantly transform any room into a magical forest or a secret garden.
These captivating visuals will add a touch of fantasy and wonder to all of your living spaces.
Delicate Drapery and Fabrics
Elevate the enchantment of your space with delicate drapery and fabrics.
The goal is to essentially mimic the ethereal quality of fairy wings.
Choose sheer curtains with sparkling accents or soft, flowing fabrics in pastel hues.
Create a whimsical atmosphere by draping them over bed frames, chairs, or window frames.
These soft textiles will infuse your space with delight and a fairy-like grace.
Fairy-Tale Table Settings
Transport your guests into a magical world with fairy-tale-inspired table settings.
Use vintage teacups, delicate floral plates, and whimsical cutlery adorned with fairy motifs.
Sprinkle flower petals, faux butterflies, or tiny fairy wings across the table.
Incorporate fairy-themed centerpieces such as miniature gardens or twinkling candle holders.
These charming details will create an unforgettable and magical dining experience for all.
Enchanting Terrariums
Terrariums provide an excellent opportunity to incorporate fairy elements into an area.
Choose a glass container and create a lush miniature garden within it.
Use moss, small plants, and tiny fairy accessories to make your own terrarium.
You can add mini fairy figurines, fairy swings, or small fairy houses for a most magical display.
Place these enchanting terrariums on shelves or in corners to add a touch of whimsy to any room.
Creative Ways to Incorporate Fairy Magic Into Your Life
Incorporating fairy decor into your life will bring magic and wonder into your surroundings.
Delight any area with the warm glow of fairy lights and miniature whimsical gardens.
And create an ethereal ambiance with delicate fabrics and magical decor.
All of these creative ideas will help you transform your spaces into an enchanting fairy realm.
So let the magic unfold and bring the enchantment of fairy decor into all of your favorite places.
---
You May Also Like…