Glitter Everywhere: From Makeup to Home Decor, Bring the Sparkle into Your Life
Make your life sparkle with a little bit of glitter anywhere and everywhere!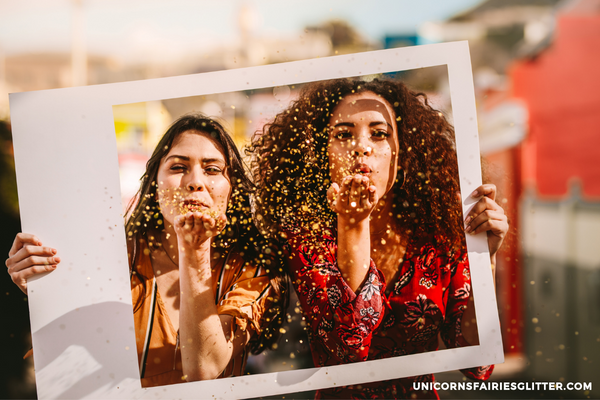 In a world that often feels mundane, why not bring a touch of magic into your every day?
Glitter has become a popular trend, making its sparkly way into various aspects of our lives.
From makeup to home decor, this shimmering phenomenon captivates the hearts of many.
Glitter offers a way to express creativity, individuality, and happiness.
So, if you're ready to embrace the shine, get ready to bring some glitter everywhere!
From your makeup routine to transforming your living spaces, here are different ways to sparkle.
This article contains affiliate links to products you may like.
Add a Little Bit of Glitter Everywhere
Shimmer and shine with these brilliant ways to bring glitter into your life.
Makeup and Beauty
Glitter in the realm of makeup has become a powerful tool for self-expression.
Whether you prefer subtle accents or bold statements, there's a sparkly option for you.
Glittering eyeshadows, shimmering highlights, and dazzling nail polishes are eye-catching.
By adding a touch of glitter to your appearance, the magic of makeup shines through.
There are so many possibilities to create amazing looks when you mix beauty and glitter!
So, let your inner sparkle show and explore the world of glitter in makeup and beauty.
Fashion and Accessories
Glitter isn't just limited to the realm of makeup and beauty.
It has also made its way into the fashion world.
Individuals can show off their unique style with a little bit of shimmer and sheen.
Glittery clothing, shoes, and accessories can turn an ordinary outfit into a dazzling ensemble.
Whether it's a sequined dress or a glimmering handbag, there are plenty of ways to shine.
Incorporate glitter into your fashion choices and let your personal style sparkle.
Home Decor and Crafts
Bringing glitter into your living space can instantly create a sense of whimsy and charm.
From decorative accents to do-it-yourself crafts, the options are endless.
Adding shimmery throw pillows, curtains, or wall art will light up your home.
DIY projects like sparkly photo frames, candle holders, and ornaments are simply delightful.
It's also a creative way to personalize your space and make it truly shine.
In addition, glittery wallpaper or paint can add a touch of glam to any room.
Create your own magical sanctuary by bringing some twinkle into your space.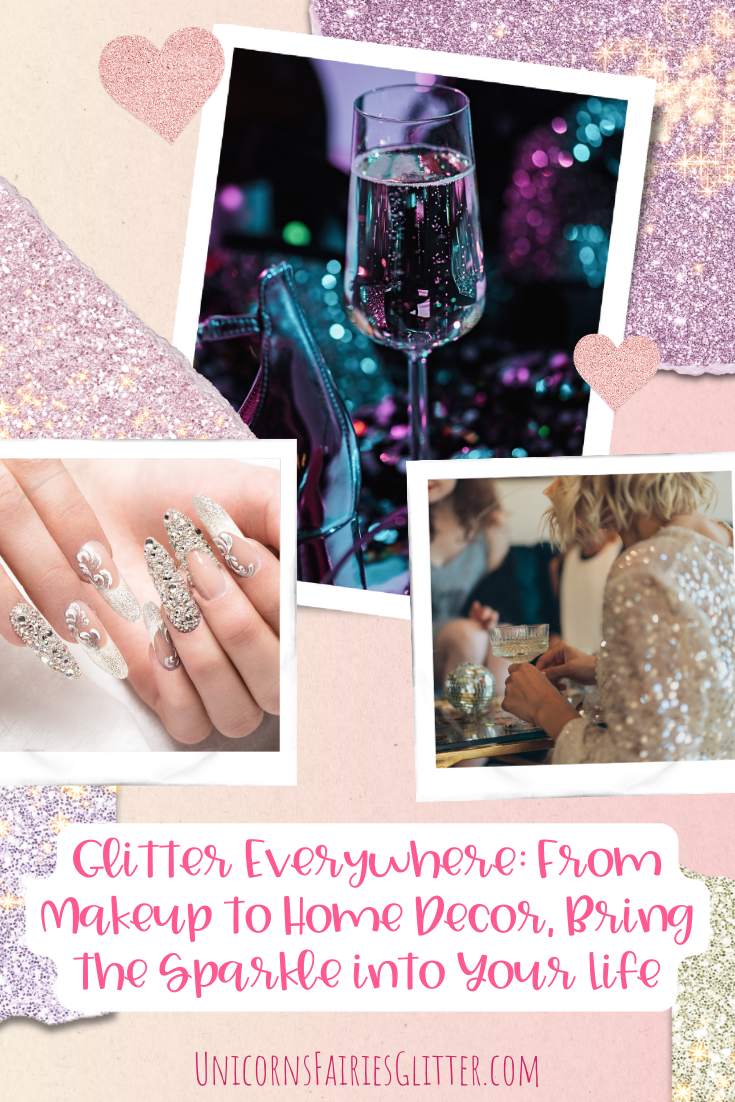 Events and Celebrations
Glitter is a fantastic addition to any event and celebration.
Anything sparkly immediately makes an occasion more memorable and enchanting.
From birthday parties to weddings, incorporating glitter can create a whimsical atmosphere.
Sparkling confetti, shimmery linens, or glitzy invitations will easily bring magic into an event.
Add a touch of enchantment to any celebration with a little bit of glitter.
Glitter with Caution
Glitter can undoubtedly add sparkle and joy to your life.
However, it's essential to be mindful of its environmental impact.
Traditional glitter is often made of microplastics that can harm the environment and marine life.
To minimize your ecological footprint, consider using biodegradable or eco-friendly glitter.
There are plant-based as well as mineral-based alternatives that will shine just the same.
Bring Sparkle into Your Life
From makeup and fashion to home decor and special occasions, glitter has taken over our world.
It has become a symbol of magic, whimsy and self-expression.
Glitter allows us to embrace our creativity and add a touch of sparkle to our lives.
It also evokes a sense of wonder that is simply mystifying.
Whether you opt for a subtle shimmer or choose to shine bright, glitter is extraordinary!
Make every day feel amazing and embrace the glitter in any way you can!
---
You May Also Like…