10 Magical Mermaid Books for Kids
Have a look at some of our favorite mermaid books for kids!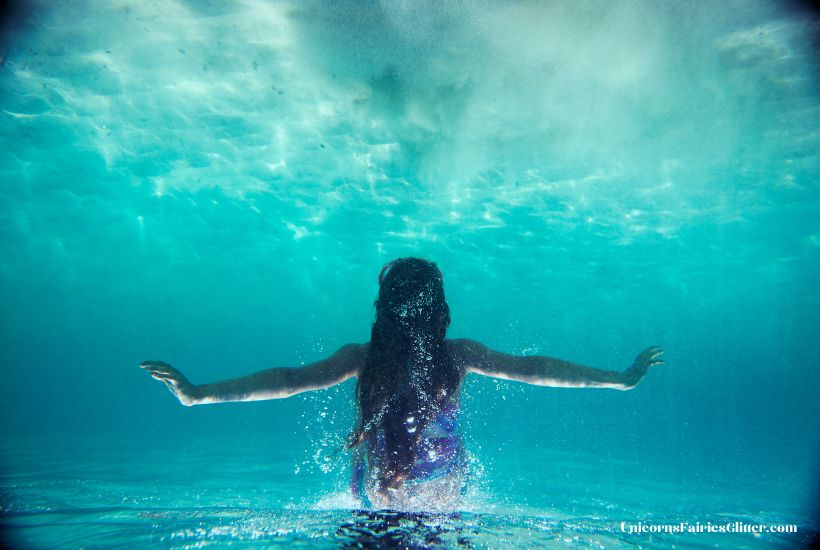 Make a splash with young readers by introducing them to a few magnificent mermaid tales.
From shiny interactive books for the littlest ones to mysterious mermaid adventures for older readers, there is a mermaid book out there for everyone.
So for your next storytime read, why not dive deep into an unknown world and explore the life of mermaids.
Check out some of these marvelous books about mermaids!
This article contains affiliate links to products you may like.
Books for Kids About Mermaids
This enchanting book shares what life would be like if mermaids went to school like children. It's full of delightful mermaids and tons of creative underwater fun for little ones to enjoy.
Go on big sea adventures with a very small mermaid. This super cute interactive mermaid board book offers finger puppet fun with a surprise ending that you'll just have to read about.
In this picture book, a young mermaid learns that she can accomplish big things with a little bit of patience and persistence. The pages shimmer with colorful mermaids, coral, and even a giant octopus!
Attend an under the sea tea party with mermaids and their sea creature friends. In this unique counting book, readers will push or pull tabs, feel sticky and furry surfaces, and lift flaps.
Imagine what it would be like to be a mermaid and dive into the deepest parts of the ocean. This dreamy tale is full of underwater imagination and adventure.
In this playful story, a little girl finds a pair of scuba flippers. Believing that they are mermaid shoes, she wears them everywhere while she searches for the best place to live out her dream of being a mermaid.
In this sweet story, two little girls build a unique friendship as they pretend to be mermaids together. Mixing imagination with real life, this book is shows young readers that making new friends is good.
More Mermaid Books for Kids
Go on a journey with a curious mermaid as she explores the seashell house of an octopus family. The unique tale is kind of like Goldilocks and the Three Bears with an underwater twist.
This storybook fantasy takes readers on an adventure with a young girl who turns into a mermaid every time she steps into the ocean.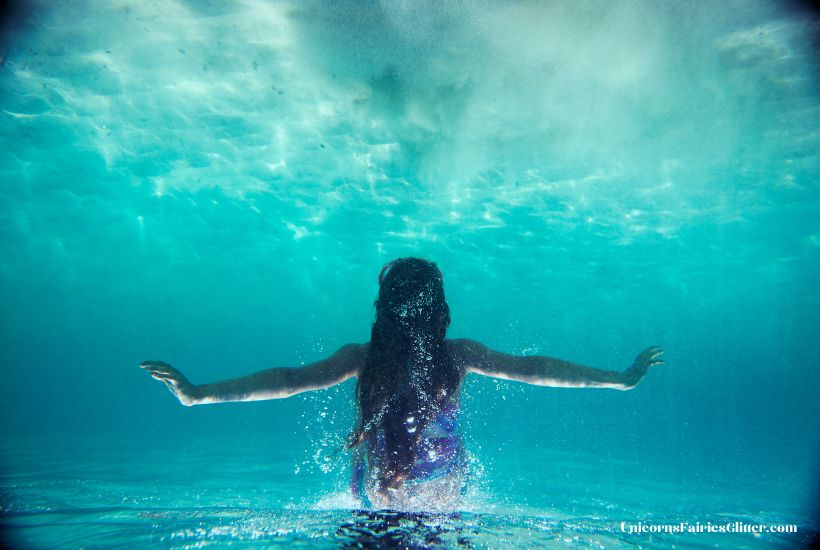 Explore a secret world on the ocean floor with a magical mermaid in this enchanting story.
Mermaid Books
Legends of mermaids have been capturing the imaginations of kids, both young and old, for years.
With their underwater adventures, sea creature friends, and a whole lot of magic, it is no wonder that mermaids are so mesmerizing.
Whatever type of book you're looking for for the next storytime, a tale about mermaids will enchant and inspire readers of every age.
You May Also Like…